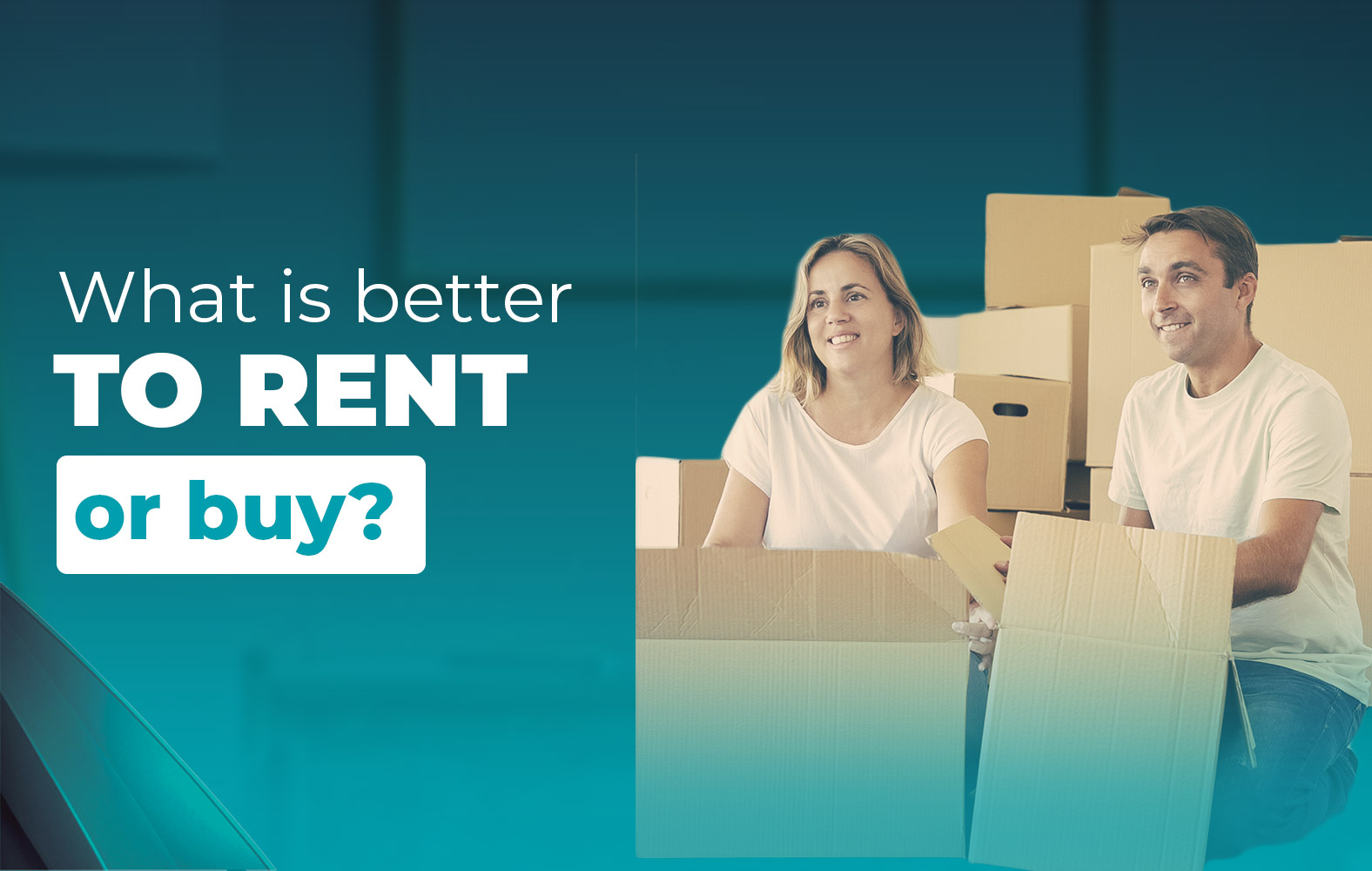 30 de June de 2022
Which is better, rent or buy?
When it comes to choosing whether to rent or buy, there is no easy answer. In most cases, it depends on individual circumstances. Some people may find renting a cheaper option, while others may prefer the stability of owning their own home.
Both options have their pros and cons, and ultimately it comes down to what's best for each person. Those looking for long-term housing may prefer to buy, while those unsure of their future plans may prefer to rent. Ultimately, it's important to weigh all your options before making a decision.
To buy:
Owning a home offers significant tax benefits. Your mortgage interest and real estate taxes can be used as deductions to ease your tax burden every April 15, which is definitely a positive for any homeowner.
When economic times are good and you find a nice house in a great neighborhood, you should definitely consider buying. This way you will own a valuable asset especially if your property is in a desirable location.
Make sure your mortgage payment is comfortable. If you have a substantial down payment and job security, go ahead and take the plunge toward home ownership, take advantage when interest rates are low.
There is definitely a psychological benefit to owning a home. Having your own home is a source of pride for anyone. The home is simply all yours.
Rent:
If you know yourself well and you know that 20% down payment will eat up all your savings, and mortgage payments and real estate taxes will affect your mental stability every time you think about them, maybe renting is in your best interest.
Perhaps you are not sure that your job is guaranteed or that there may be a transfer in the near future for you or your partner. If your stay in certain cities will be temporary, the best thing for you is to rent until you are sure to put down some roots. No need to rush, take your time.