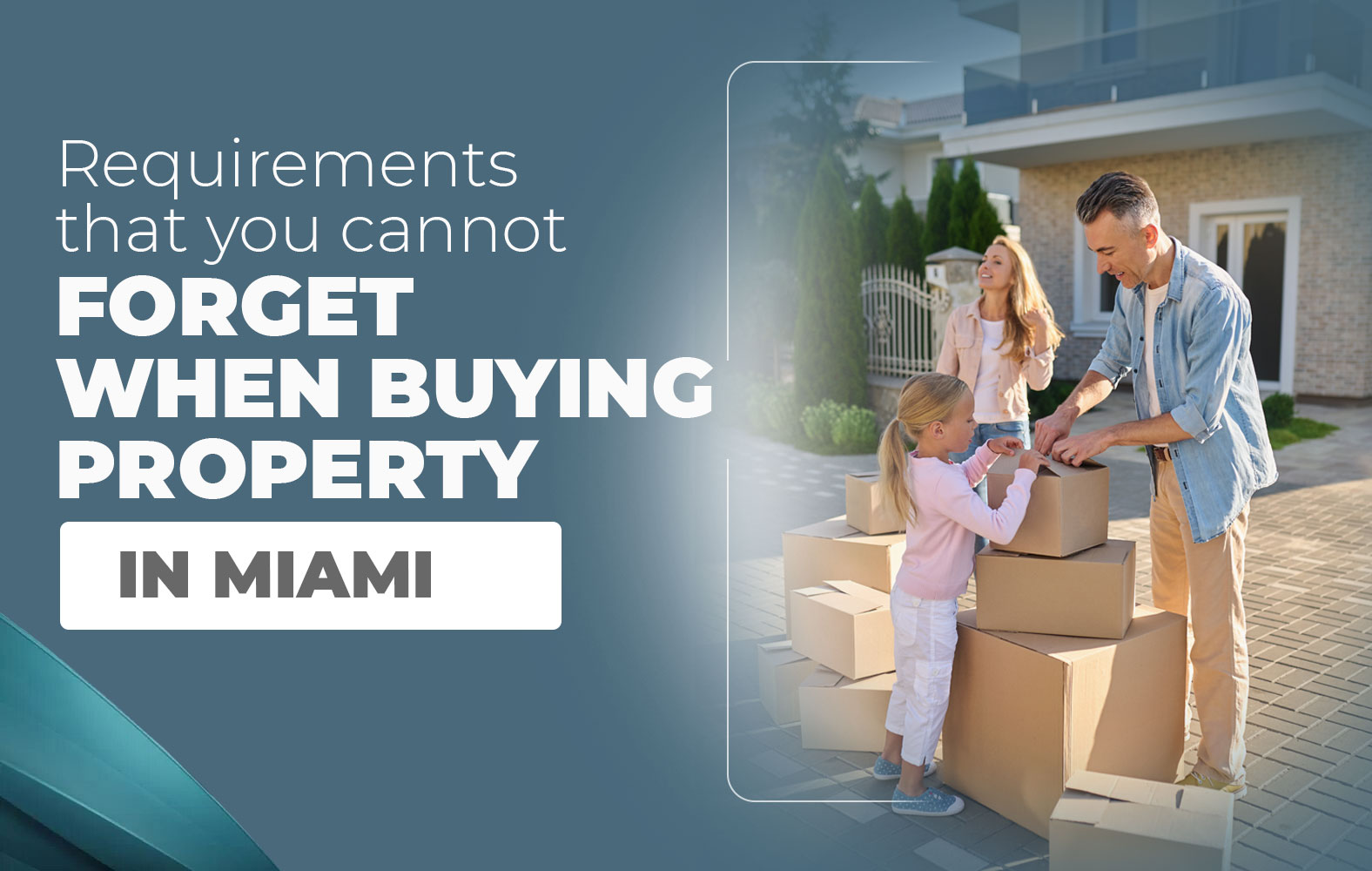 24 de May de 2022
Requirements that you cannot forget when buying a property in Miami
If there is one place with endless opportunities, it is the city of Miami. From being able to live on your terms or enjoying all those warm sunny days with family and friends… Miami can offer what everyone needs for their lifestyle!
If you're thinking of moving to Miami or buying your first home in the United States, you've come to the right place. At FGI Realty, we want to help you discover if you are ready to buy a home.
Today we have prepared general information for you that will help you understand if you are at the right time to buy a property in Miami. Find out if you are ready to live in Miami with us.
To ensure that your purchase goes smoothly, we have prepared this list of the most important things to consider if you want to buy a property in Miami.
Evaluate your budget:
How much money do you have? What can you buy with that money? If you need guidance, consult a good real estate agent. We tend to think of giant $1,500,000 mansions when thinking about costs. But the average home in Miami is approaching $300,000, not including closing costs.
Get a good location:
Everything will depend on your needs and lifestyle, but Miami can offer you endless benefits depending on the area. If you want something quiet and relaxed or a property to establish a thriving commercial business in Miami, you can get this and more; this city has something to offer everyone.
Get a good real estate agent:
It is best to use the expertise of a real estate agent who will guide you correctly. The real estate market in Florida is huge and diverse, and it is constantly evolving and growing. It's best to work hand in hand with someone who knows how to do the best in this busy market.
Contracts and Closure:
To have a successful real estate business, you have to consider the closing costs and have a team that will help you write the purchase and sale contract properly. Watch your back and don't worry about legal problems to enjoy your home worry-free.
Are you ready to live in Miami?
Living in this big city is possible; you have to follow the steps we indicate in this blog post, and remember, if you don't know how to enter this part of the world, you have to work hand in hand with a good team of real estate agents.
Contact us today!