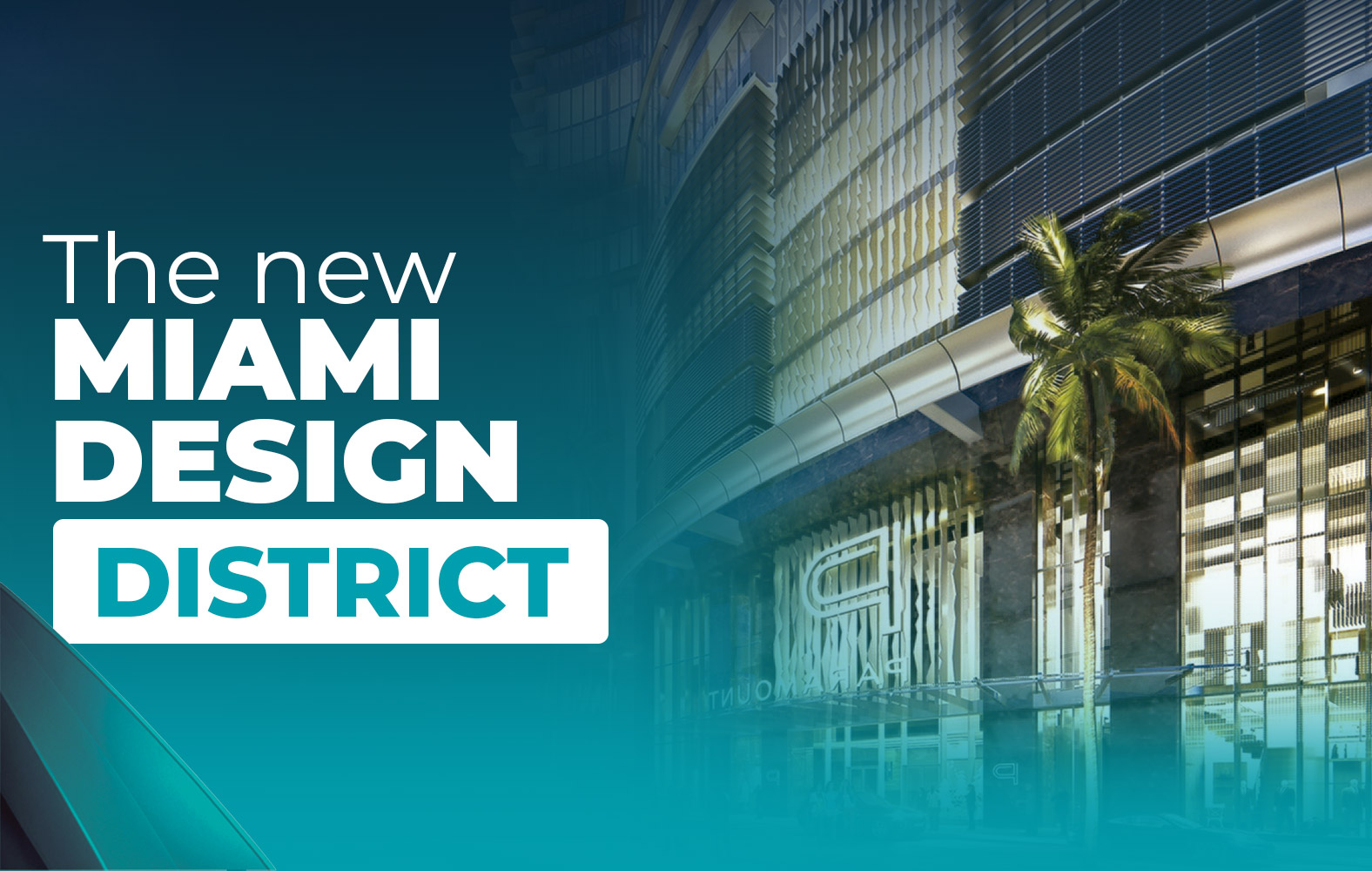 30 de June de 2022
Miami Design District
The Miami Design District is a neighborhood located north of Midtown in Miami, Florida. It houses more than 130 art galleries, exhibition halls, creative services, shops, antique dealers, restaurants and bars.
The area is also home to several professional design firms, making it an ideal place for industry professionals to network and collaborate. In addition to its many businesses, the Design District is also home to several public parks and art installations, making it a popular destination for residents and visitors alike.
Every second Saturday of each month, an Art and Design Night is held throughout the community from 7:00 p.m. – 10:00 p.m.
The Design District is not only home to fashion galleries and unusual art, but is also a high-end shopping mecca. Take a stroll through luxury wardrobe classics like Christian Louboutin, Prada, Louis Vuitton and Hermes, alongside handpicked boutiques and home decor stores specializing in everything from loft chic to retro fridges. You'll find everything you need to complete your wardrobe or update your home decor, all in one place.
The neighborhood is home to restaurants with favorite Miami culinary names like Michael Schwartz and Michelle Bernstein. Find wealthy locals or visitors in town for an exhibit opening or one of Miami's annual international art fairs.
The Design District is roughly divided by NE 36th Street to the south, NE 43rd Street to the north, NW 1st Avenue to the west, and Biscayne Boulevard (US 1) to the east.
Whether you want to shop, grab a bite to eat, or just enjoy the art, the Miami Design District is well worth a visit.